[04.12.2009] EuroNews adds 4 new languages

Published at 16:17 GMT+2.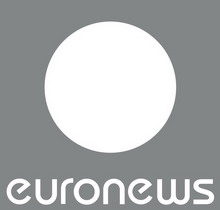 Chris Forrester 30-11-2009 24-hour news channel 'euronews' is adding Lithuanian, Romanian, Serbian and Ukrainian services, alongside the channel's existing eight 24/7 languages. Euronews says the launch of its Ukrainian-language "News" programme block on Ukrainian National Television is now on air. In addition, a part-time Lithuanian service also began airing recently. Since 2004, euronews has teamed up with public channels to adapt and broadcast its flagship programmes in national languages. The channel now has four of these part-time services: Ukrainian, Lithuanian, Serbian and Romanian, in addition to its round-the-clock service in eight languages (Arabic, English, French, German, Italian, Portuguese, Russian and Spanish). A Turkish service is scheduled to start in January 2010. As part of a cooperation agreement with China Central Television (CCTV), euronews is providing CCTV with magazine programmes for translation into Mandarin, and in particular "Futuris", dedicated to showcasing European research programmes since 2007. © Rapid TV News 2009

Source: http://www.rapidtvnews.com

Print
ANALAGOUS NEWS...
[12.07.2009] UPC Direct goes One West
[07.07.2009] History Channel UK becomes AETN UK
[22.03.2009] NDS snatches Kudelski client
[06.08.2008] October launch for Fox on Premiere Film
[20.05.2008] Fox Channel on air in Germany
[12.04.2008] Eurosport HD secures Polish carriage
[29.02.2008] Eutelsat commissions new W3B satellite from Thales Alenia Space
[30.01.2008] Orange is to set up its own DTH platform.
[12.12.2007] EuroNews to broadcast in Arabic in 2008
[12.12.2007] Polish public television launches Belarus channel
[20.07.2007] German TV viewers can watch rest of Tour de France on commercial TV
[01.07.2007] EUTELSAT W3A SATELLITE SELECTED BY GATEWAY BROADCAST SERVICES FOR NEW AFRICAN PAY-TV PLATFORM
[30.04.2007] ASTRA 1L satellite ready for launch
[16.03.2007] Eutelsat declaration on transfer of broadcast clients to H8 satellite from H2
[16.03.2007] Hotbird 3 moved & renamed AGAIN!
FRESH NEWS...
[13.10.2017] 'Young Sheldon' Review: The Emotional Complexity of this 'Big Bang Theory' Prequel Will Stun Haters and Fans Alike
[09.01.2016] Gazprom-media launches new TNT4 federal TV channel
[07.06.2013] Showtime Puts An End to 'The Borgias' After Three Seasons
[17.01.2012] Magtisat - First DTH TV Platform In Georgia Starts Via ASTRA
[10.12.2011] GlobeCast expands satellite capacity in Russia and CIS Countries
[02.12.2011] EUTELSAT, ONE GROUP, ONE NAME, ONE FLEET
[10.11.2011] Eutelsat's W3C Satellite In Full Commercial Service
[09.10.2011] SES Secures Further Contract With Channel 4 On ASTRA 1N
[09.10.2011] Istanbul FM TV Broadcasts On SES 31.5° Degrees East
[09.10.2011] EUTELSAT's W3C SATELLITE SUCCESSFULLY LAUNCHED AND ON ITS WAY TO 16 DEGREES EAST